Education that matters, taught in a way that directly applies to your training and programming. Gain the knowledge and experience to individualize every aspect of training and nutrition to an N of 1.
Why N1?
Certifications
Complete education for trainers, coaches, and advanced fitness enthusiasts
Learn More
Courses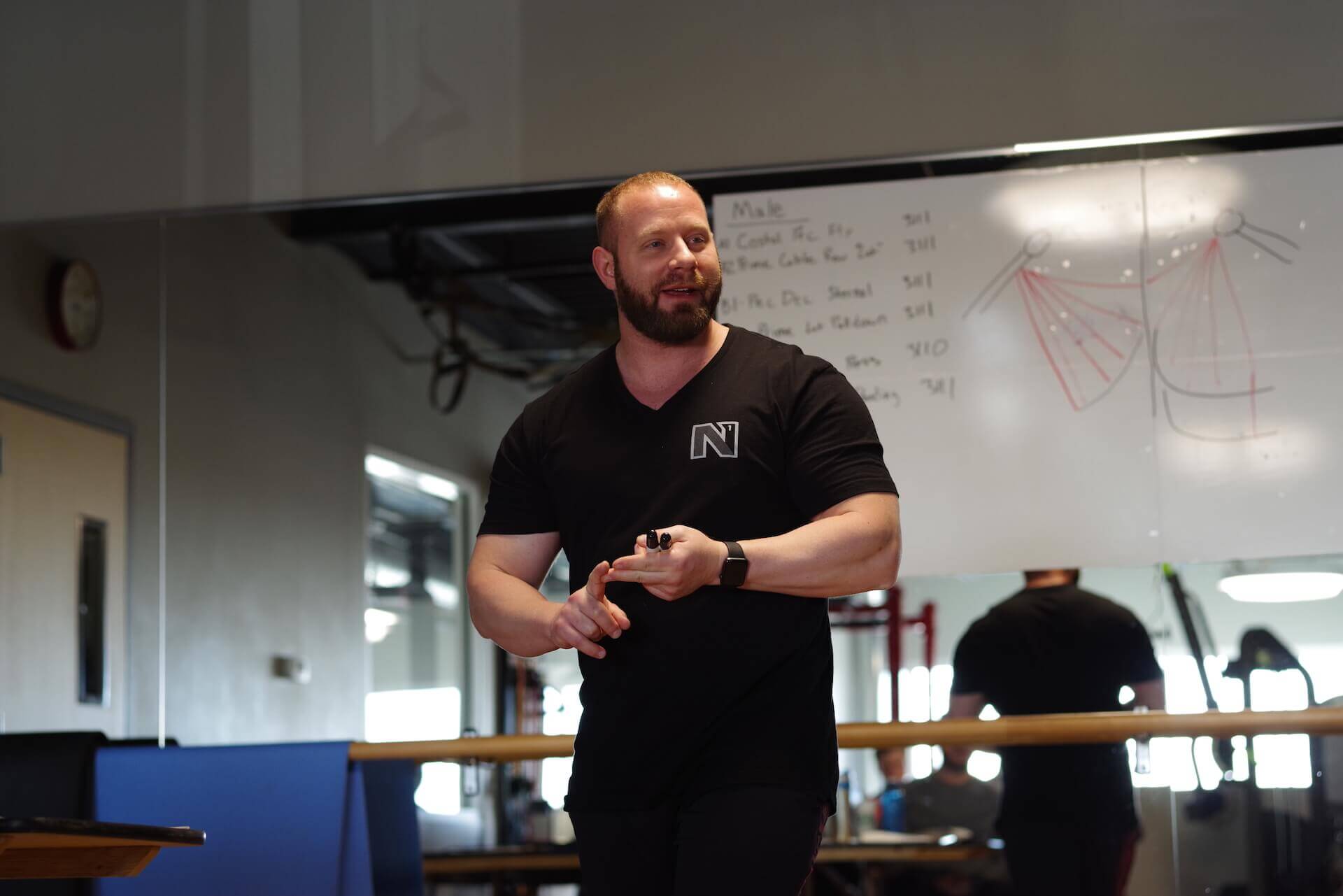 Online education in training, nutrition, program design, and more
Explore Courses
Events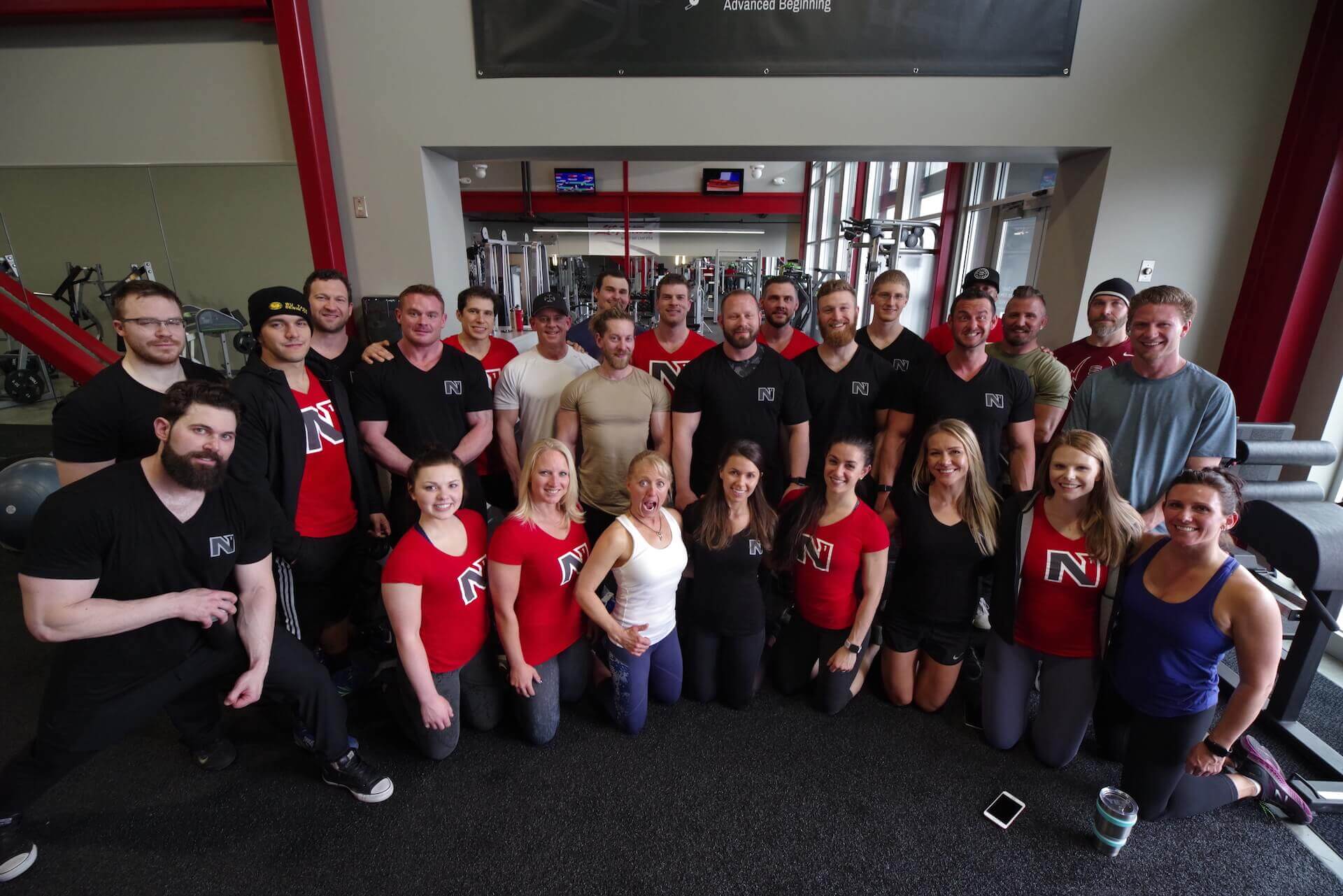 Camps (Practicals) around the world to get hands-on experience and application
Check Events
Anatomy, Execution & Biomechanics
Individualize every rep for maximum results
We teach you how to assess range of motion and prescribe exercises, that match the biomechanics of the individual and the stimulus for your training goal
View Course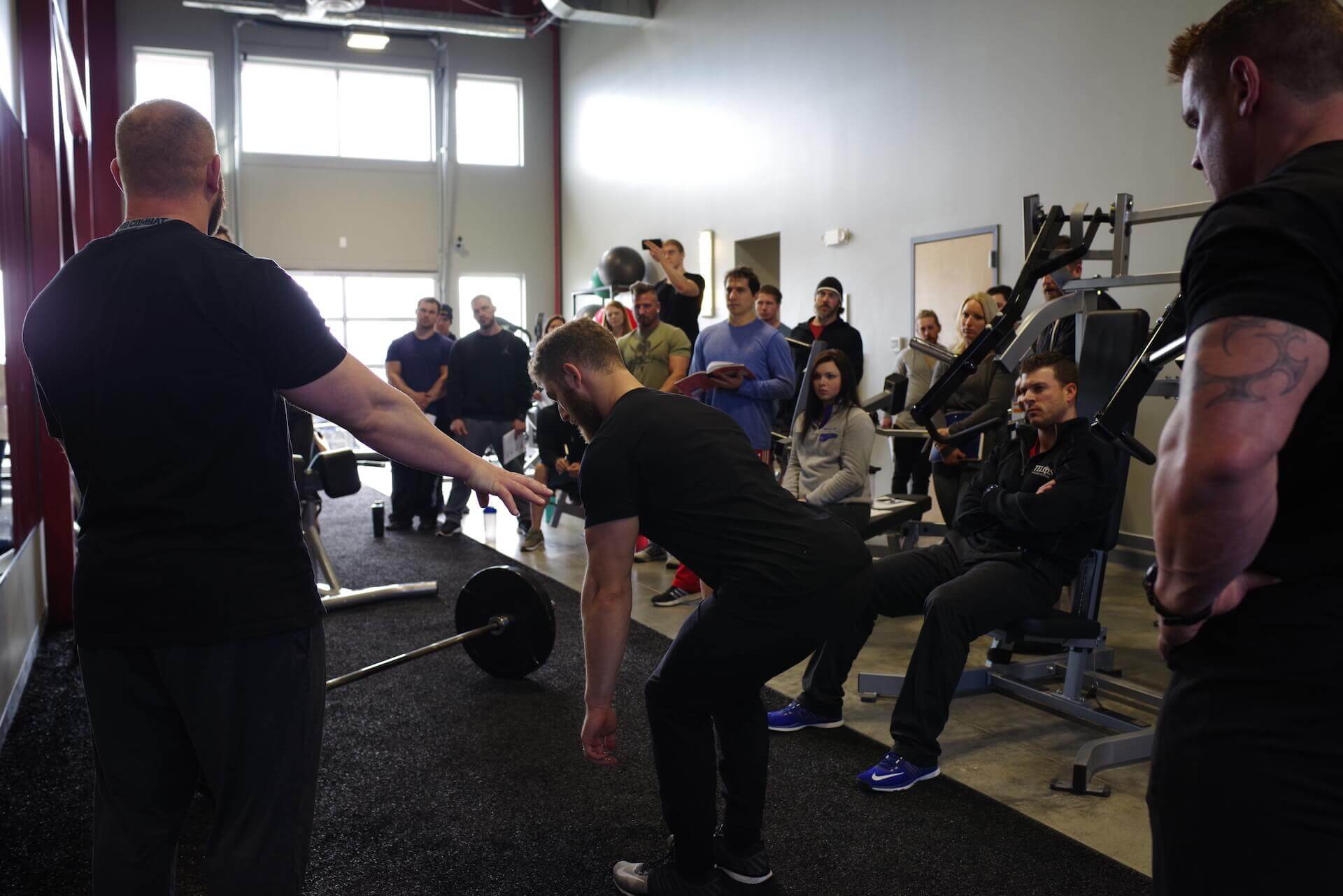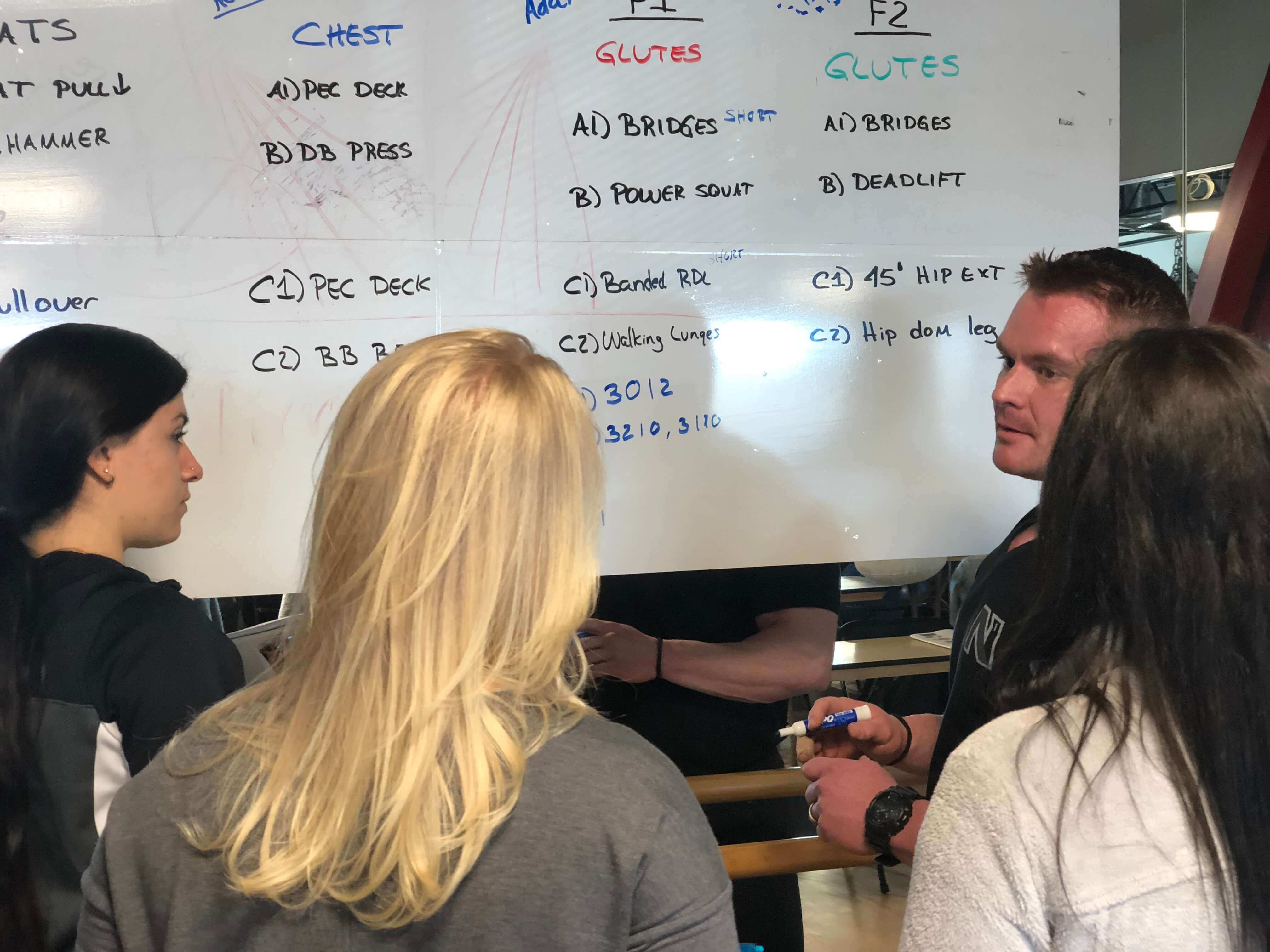 Nutritional and Training Program Design
The Science of Trainability
Get faster results, and never hit a plateau again. The principles of trainability make sure you are always using a training and nutrition program that works for your client.
View Course
Advanced Education Courses
Continue Expanding Your Knowledge
In-Depth specialty courses on specific topics that will amplify your ability to program, assess, and optimize performance, recovery, and body composition
Register for Notifications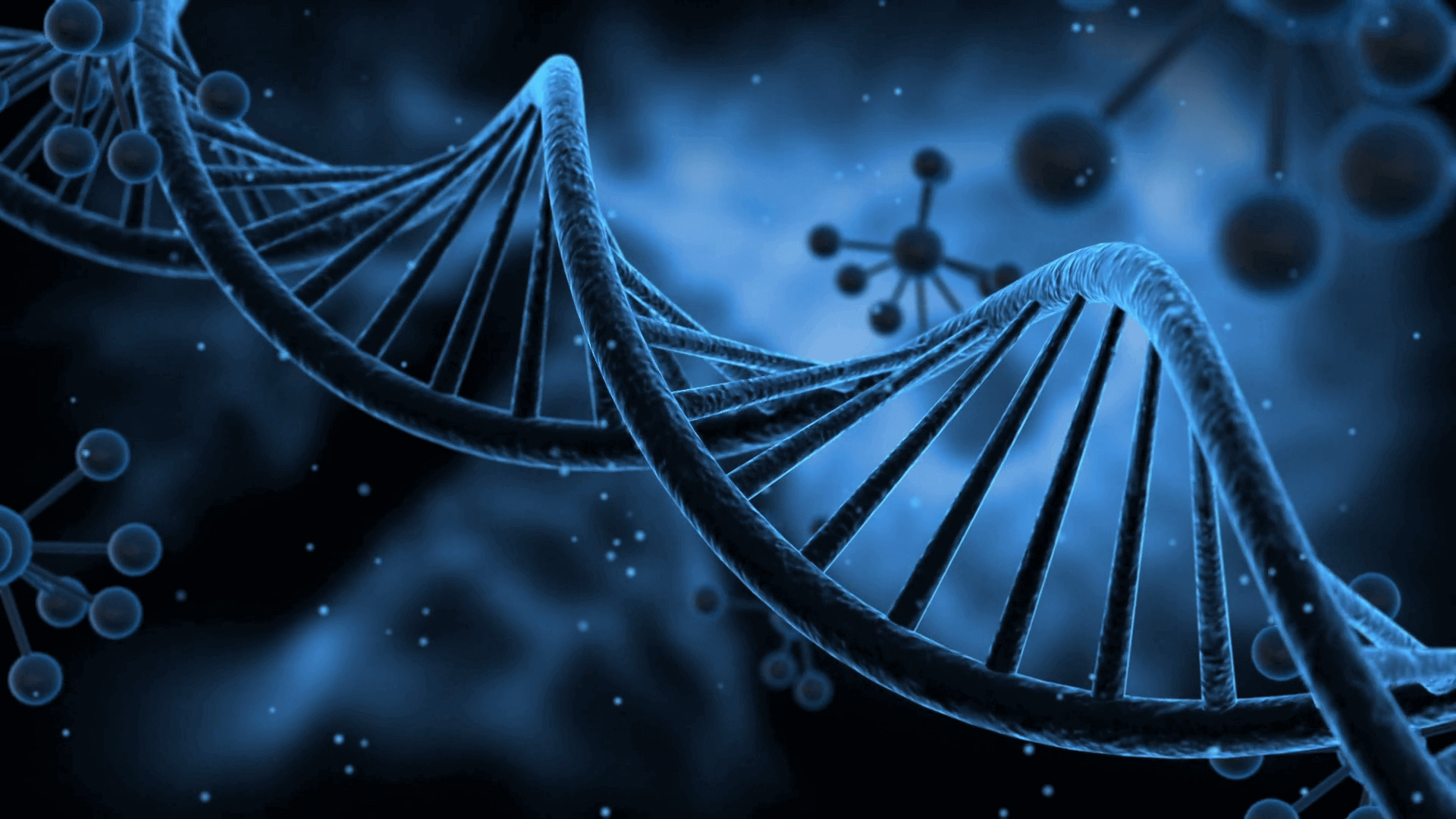 Frequently Asked Questions
What is N1?

N1 is symbolic for taking an approach of N of 1.  While traditional education models provide you with general information that applies to no one.  An N of 1 approach looks at the specifics to an individual so you can program for anyone. Everyone comes with their unique genetics, goals, training & diet history, and a whole host of lifestyle and environmental factors that make their needs truly unique.

Do I need any pre-requisites or prior experience?

We assume no prior education, and provide vocabulary support and foundational materials in the membership area to make sure get the most out of every course regardless of your current education or experience. The courses do a great job of covering foundational material before progressing into the more advanced content. For that reason, it is recommended to do them in the order listed on the site (Course 01 Biomechanics before Course 02 Program Design, etc). They are very detailed and contain a LOT of information. Prepare to spend time studying, re-watching videos, and practicing on your own; much like a university class. It is not the type of course where you can just watch them all once and fully master every concept. We also have over 10+ hours of additional videos that you'll get as a "bonus" when signing up for all 3 courses where we go through case studies and other topics to give you even more practical real-world examples of how we use and apply what you'll learn in the course. We want to give you as many resources as we can to help you succeed.

Do I need to be A Trainer?

While we do offer certifications, N1 courses are for those that simply want the best training and nutrition knowledge and application. You do not have to have completed any other courses to be able to take advantage of the education provided in the N1 courses.

Is the Certification Online Only?

The online Coach certification can be done entirely online, however the Trainer Certification has 1 practical that must be attended in person.  You can check our Events Page for upcoming practical dates and locations

Is There a Payment Plan Option?

If you are in the United States, there is an option to set up a payment plan through Klarna on the checkout page, which can be used for either individual courses or bundles (like the certification). If you are not in the United States, we only offer payment plans via PayPal for the certification bundles, not individual courses. If you are interested in setting up the PayPal option, please contact [email protected]