Join The Next Level of Personal Trainers.
This Is The Foundation For Elite Coaches.
Are You Ready To Break The Cycle?
This course is designed to help fitness professionals gain an advanced understanding of the human body and develop customized training programs for their clients. The knowledge gained from this course can help you identify limitations or issues that may affect clients' workouts and better design customized training programs that meet the specific needs and goals of your clients. The online course format is flexible, convenient, and cost-effective compared to formal university education, making it the perfect option for busy personal trainers who want to upgrade their skills and knowledge on their own schedule.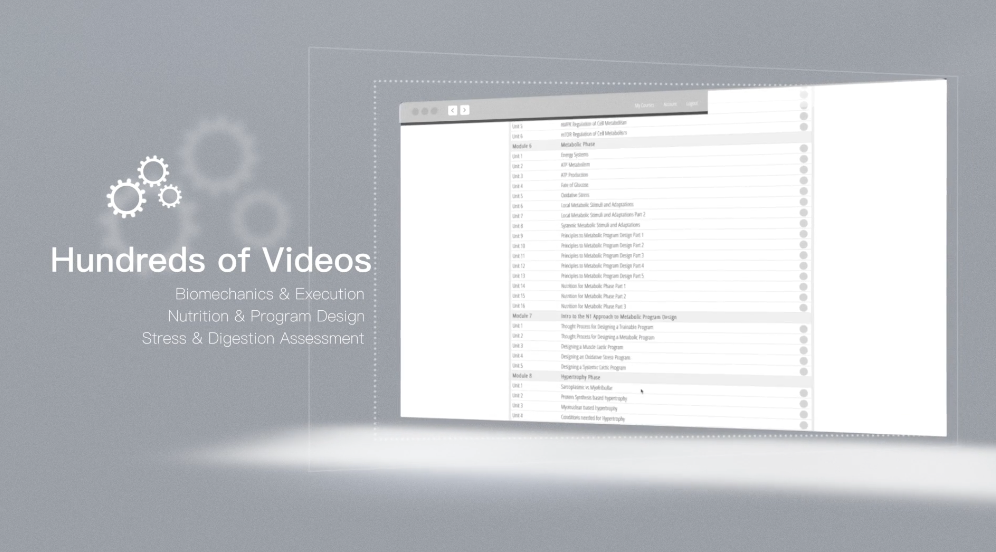 18+ Hours of Video Lessons
Detailed in-depth lessons covering not only basic anatomy, but the biomechanics of how it applies to exercise selection, setup, and execution. We've also included modules on the physics of exercise and training variables.
Prepare to learn more than most 4-year exercise degrees or the best textbooks in the world will teach. (that's what our students tell us)
Earn Continued Education Credits
Upon completion of the course, you may request a certificate of completion which can be submitted to earn CECs/CEUs for other certifications you may already have.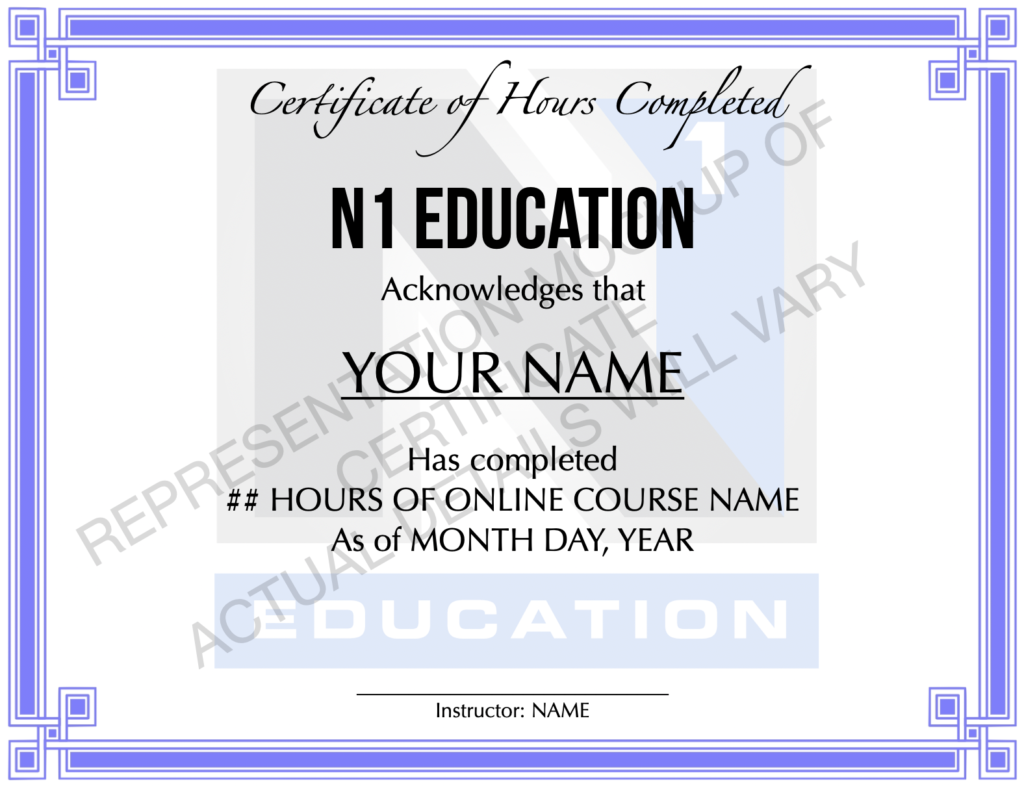 Study on your own schedule
The course is yours to keep! No time limits so you can study each lesson at your own pace and re-watch whenever you like.
Benefits From The Tools In This Course: 
Exercise science degrees can cost well over $10,000 and take 4 years to complete. Our students report that they've gotten more value and applicable knowledge from this course for a small fraction of the price.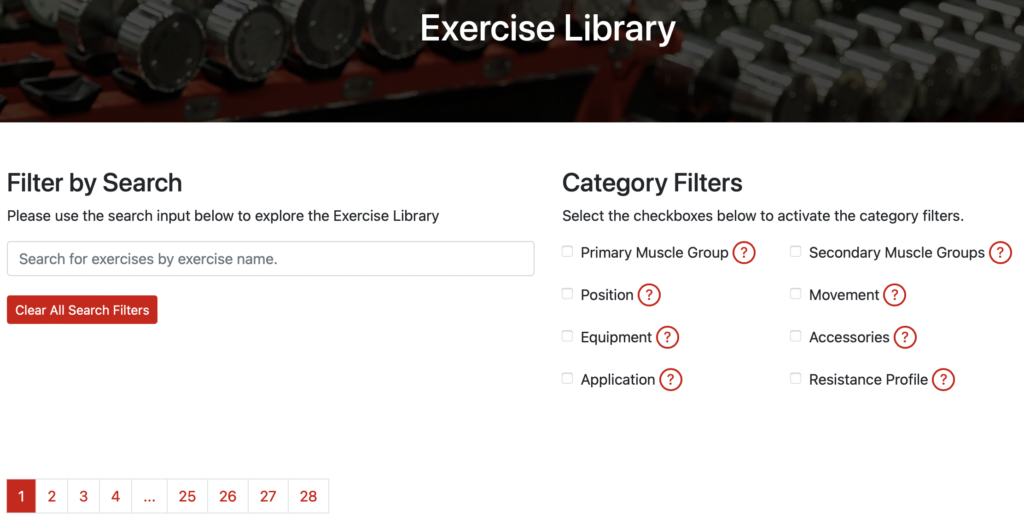 Leverage Our Resources ($240 Value)
Each new student receives 1-year of free access to our resources which they can utilize in their own coaching*. We've spend hundreds of hours building an exercise database of 300+ exercises that we personally use with our own clients and which can save you time and effort with your own. Take advantage of 400+ articles and videos for yourself and educating your clients.
Bonus Education ($750 Value)
In addition to your course, you'll get access to several hours of continued education lessons going over more real-world application and Q&As to help further utilize the knowledge gained from the course.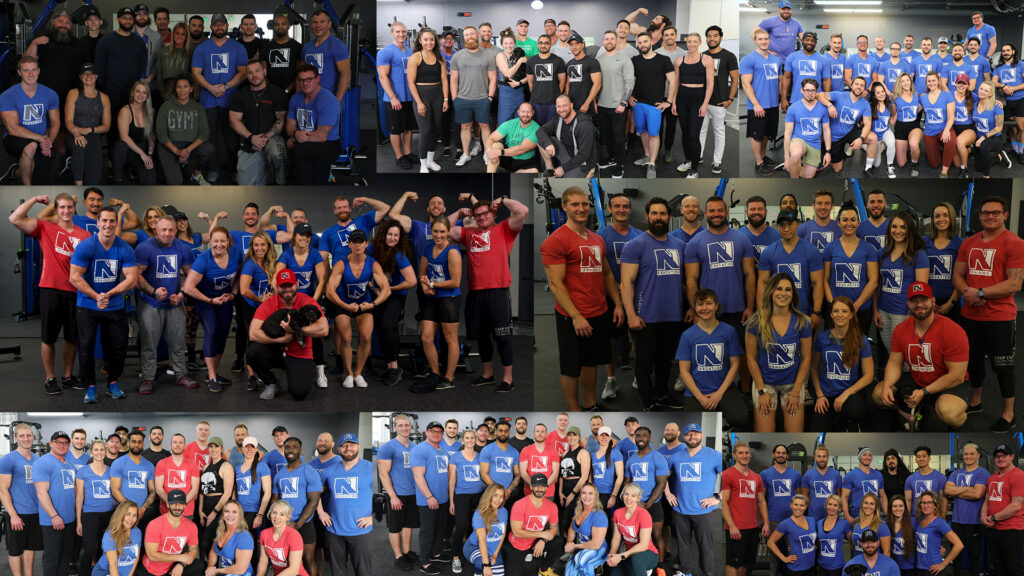 Private Community for Q&A and Networking
Join your fellow students and the N1 coaches in a private FB group where you can network with your peers, ask questions and discuss course content.
Once you complete at least one course, you submit your information to be added to our Trainer Directory where anyone can search for coaches that have passed our comprehensive lessons. You can acquire clients from our >100,000 followers from all over the world, at no added cost. We want to see you succeed, and this is one more opportunity for us to help.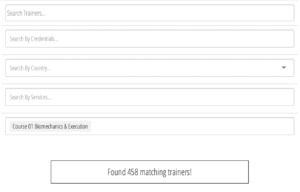 1: The Science of Reps (9 Lessons)
2: Functional Anatomy (17 Lessons)
3: Programming & Periodizing – Tempo & Momentum (4 Lessons)
4: Programming & Periodizing – Reps (5 Lessons)
5: Programming & Periodizing – Sets (3 Lessons)
6: Programming & Periodizing – Rest (2 Lessons)
7: Programming & Periodizing – Volume & Frequency (8 Lessons)
8: Coaching Skills (6 Lessons)
9: Chest (8 Lessons)
10: Lats (9 Lessons)
11: Delts (12 Lessons)
12: Squats (4 Lessons)
13: Hip Extension (2 Lessons)
14: Hamstrings (4 Lessons)
15: Glutes (6 Lessons)
16: Quadriceps (5 Lessons)
17: Calves (2 Lessons)
18: Elbow Flexors (4 Lessons)
19: Elbow Extensors (5 Lessons)

This Course Is NOT For Those Who: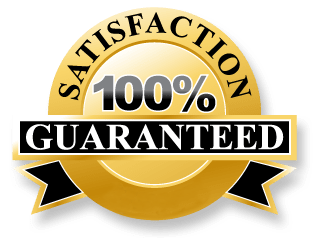 Across thousands of courses, not a single student has ever requested a refund due to dissatisfaction with the content. Instead, many upgrade and enroll in more courses.
Hundreds of Trainers Already Trust Us With Their Education.
You're going to walk away knowing what to do as a personal trainer
"When I got my NASM certification, I realized I did not know enough. […] You want to be able to give your clients the best, and that's what I feel I've achieved from this experience. "
– Heather, Personal Trainer
It's been mind-blowing
"The education here of approaching it from a completely different standpoint from anything else I've seen has been revolutionary for me […] I feel like I didn't give you guys enough money, to be completely honest."
– Aaron, Coach & Podcast Host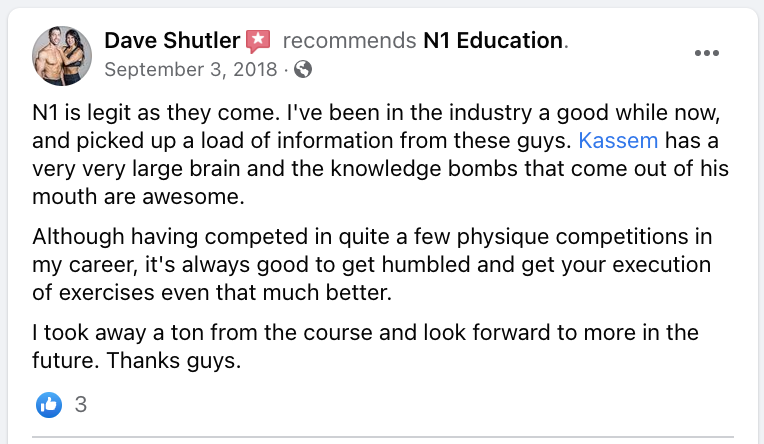 Not Your Typical Classroom Stuff
"There is no other course on the market right now that teaches you how to apply what you learn in a book to real life"
-Nathalia Melo, Ms. Olympia, Fitness Coach
Very Valuable, I would recommend it to anybody
"There are a lot of "fluff" exercises that you see on Instagram that don't really do anything and I'm wasting my time doing them. Come take this course and actually learn how to properly train for your physique"
-Monica Ellis, IFBB Pro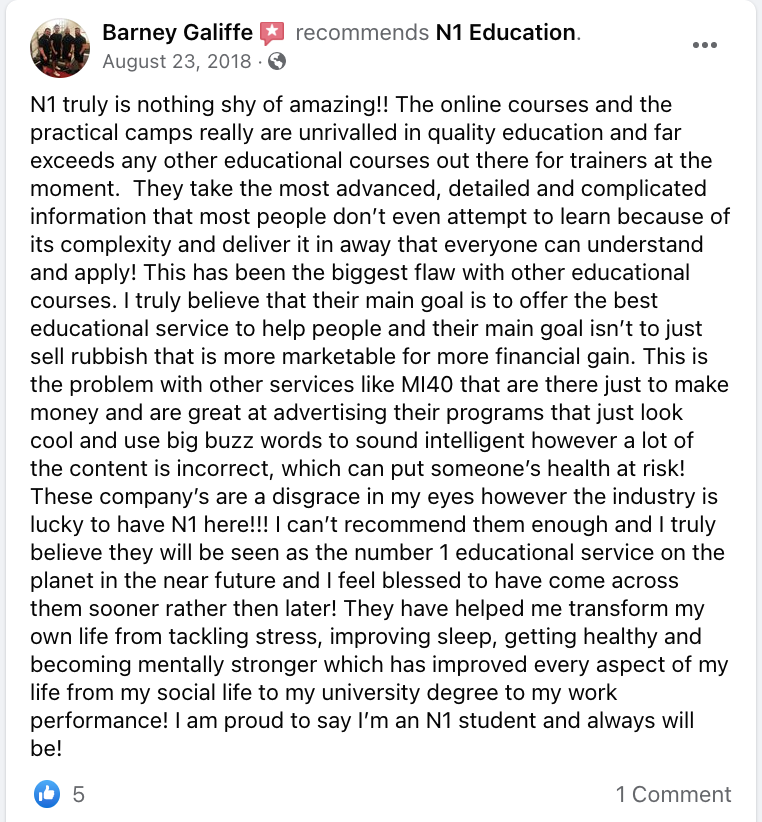 "N1 has everything. You don't need to seek different people for different answers because if you go to several places they have conflicting information. Here, N1 provides you with the thought process and it makes more sense that way."
– Anthony, Physical Therapist
"This course has completely changed me as a coach and it's changed the quality of information my clients get, and they're getting amazing results so they appreciate it too."
– Lindsay, Online Coach
"My biggest takeaway from the N1 education is that you truly can make a perfect program for every single individual. You just need to know how to apply all of the points and through this educational course you learn how to do that."
– Derek, Online Coach & Personal Trainer
"These are tools that I'm now able to help my 1-on-1 clients with that I didn't have prior. It's changed the way I think about training."
– Bryan Boorstein, Fitness Coach
"This is the gold standard of information. I'd recommend N1 Education because you're not going to get anything like this anywhere else in the fitness industry."
– Danielle, Fitness Coach
"As far as value and application versus other courses, this one is at the top easily, but it's probably worth 3X what is being charged."
– Curtis, ACE Instructor & Fitness Club Manager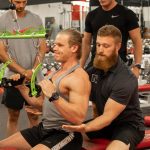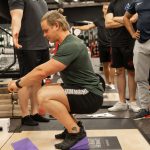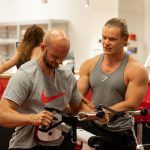 This is all you need
Rather than doing all sorts of courses and trying to put them together.  I pretty much have no questions left unanswered from what I have learned with the N1 course. It's all specific and all applicable to what I want.    Nothing is over complicated, it delivers what we need to know.
Joey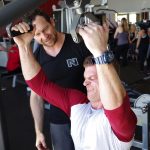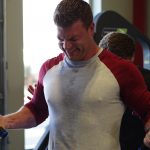 N1 is the best certification for theory to application
The way the information is delivered it really sinks in.  You learn how to integrate all the information you have to make sure the client is always progressing. N1 should be the first place to start, and if it's not your first place it is a great place to advance what you are doing.
Charlie H.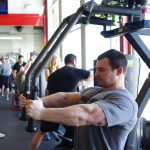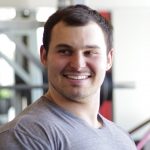 A complete system to be a top coach
N1 has gathered up some of the smartest individuals in the industry and come up with a complete system to make you a top coach.  I do a lot of online training and with N1 you have a clear way to assess every individual to truly make the best program design for them and their current goals.
Derek D.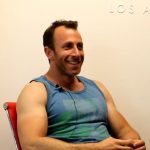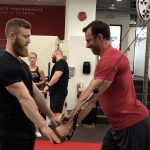 Incredibly valuable
This stuff is crucial because it gets back to the foundations of anatomy and biomechanics and how the body works.  If you don't have an understanding the foundations of how the body works, you are always going to be lost in application down the road, been incredibly valuable for me to get a much better grasp on that foundational understanding of biomechanics.
Elliott S.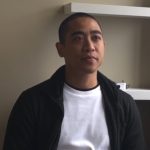 It's literally the best way to go into training. If someone has been training for 20 days or 20 years they will benefit.​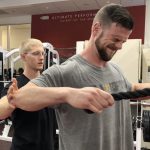 The online courses are set up great. It's better than the classes I took at NC State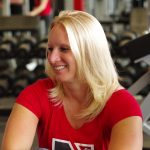 It revolutionizes the way I train and interact with my clients, I have so much more I can use now on an individual basis​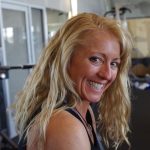 I've been doing this for 14 years and this is by far the best thing I have ever done. It answered a whole lot of questions I've had for years.
It's been so eye opening, I wish this was around 15 years ago, it would have prevented so many injuries for myself.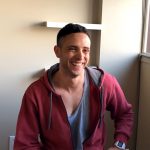 Kassem changed the way I think about fitness, about contraction, about everything. He is the best, he's on another level.
This site is not a part of, or endorsed by,  Facebook, Instagram, Google, or any social media platform in any way. 
*In order to link the exercises contained in the N1 Exercise Library within your own programs requires that your clients purchase their own membership to access the content. Download, screen recording, re-creation or other re-distribution of our content is strictly prohibited as disclosed in our full Terms & Conditions.
**Payment plan availability offered by PayPal Inc. or Klarna is determined by the respective company based on location and other eligibility requirements. Payment plans may not be available in all countries or for every individual.
Any results shown or implied may not be typical. The results achieved by clients depend on a variety of factors that may be outside the control of you, us, or anyone and it is impossible to guarantee specific physical changes by a specific time with certainty. Improvements in client progress rates and consistency are the average of both our own experience and what our students have reported to us since taking our courses. Successful improvements in business performance depend on your work ethic and factors outside of only the information provided in this course.