Techniques for Enhanced Movement & Biometrics
Upgrade Your Training With Hands-On Application
January 11 - January 14, 2022
Product Bundles
| Package | Regular ($) | Bundle Price ($) | --- |
| --- | --- | --- | --- |
| Practical & Biometrics Course | $2,250.00 | $1,750.00 | Register |
5455 Spine Road
Boulder, , CO 80301
Practical-Only (4 Days): $1,000
**If you sign up for the bundle, you'll have immediate access to the online course with hours of in-depth education to use immediately with yourself and your clients. The online course with Dr. Nelson explains the biology of the 5 primary systems used in eastern medicine and how we can use the signs and symptoms of biometric data to evaluate and intervene using both functional medicine and traditional Chinese medicine approaches to optimize health and fitness of clients. These interventions include herbs, diet, lifestyle, and DIY options like Moxa, which is what will be covered during the live event to help you learn more about its implementation.
Field Techniques for Enhancing Movement (Jan. 11-12th):
Learn simple tricks from Eastern Medicine to quickly and repeatedly hack the body's communication system, delivering instant enhancements to a humans' ability to move on the training floor & in the real world.  These are not "treatments" and are well within a trainer's scope of practice to aid their clients in moving better within their training sessions.
These techniques often involve pressure points that stimulate the nervous system for the desired effect. They are simple, safe, and highly effective for improving short-term function and range of motion that can allow your clients to train until the underlying cause of whatever dysfunction they are experiencing is addressed.
SCHEDULE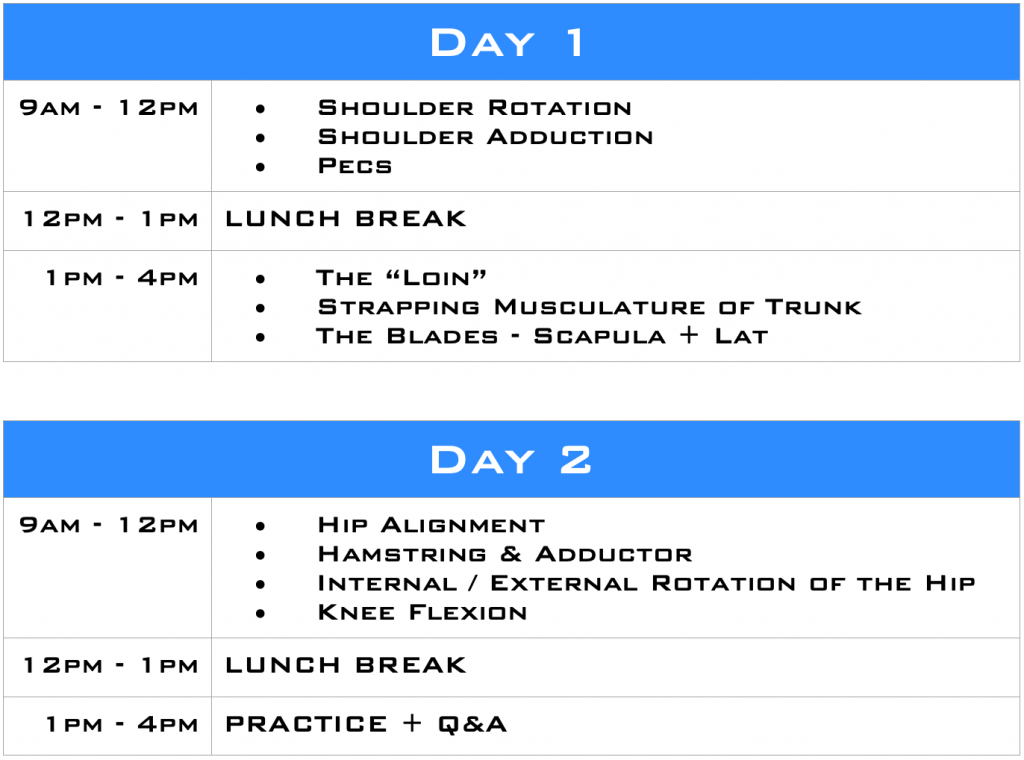 Biometrics & Moxa (Jan. 13-14th):
Unlike acupuncture, Moxa is a non-invasive technique that utilizes points on the body from Eastern Medicine which can help improve everything from blood flow to digestion and other biological functions. We will go over what different points can do, how to find them, the correct methods of applying Moxa, and when you might use this for yourself or clients to improve recovery, sleep, digestion, and more.
What is Moxa?
Moxa or moxabustion is a traditional Chinese medicine method that involves burning an herb (artemisia vulgaris) over acupuncture points to promote healing. The heat penetrates the skin surface to stimulate the point on the body. Depending on the point used, results can be immediate or cumulative over several treatments. Reference Studies Below
SCHEDULE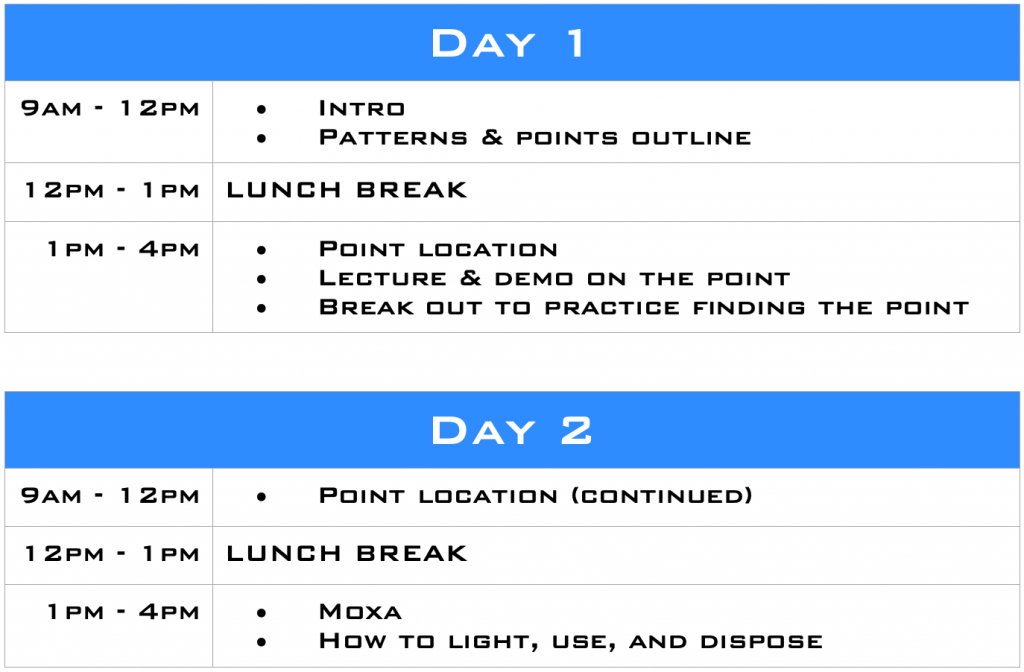 Meet Your Instructor: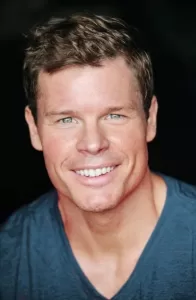 Dr. Dusten Nelson, DACM, M.A.
Throughout his 20 year career as a practitioner in the health and fitness industry Dr. D has continually demonstrated his mastery of all things health and fitness. Dusten, a WBFF Pro himself, has applied his knowledge of nutrition, supplementation, rehabilitation, and performance to shape athletes from professional sports organizations including the NFL, NHL, NBA, MLB, NCAA, WWE, WBFF, and Olympics (Summer and Winter). He continues to use his knowledge of Eastern Medicine combined with modern techniques to optimize the mind and body, delivering inspired results. Regarded as an expert in the health and fitness community, his reputation as a strength coach, nutrition expert, Chinese Medicine doctor, physique transformation specialist, fitness model, educator, and mentor has led to his work with the National Institute of Health, Ford Motor Company, Optimum Nutrition, The Vitamin Shoppe, and as an expert contributor for NBC, WGN, Yahoo!

Moxa References:
Deng H, Shen X. The mechanism of moxibustion: ancient theory and modern research. Evid Based Complement Alternat Med. 2013;2013:379291. doi:10.1155/2013/379291
H. Matsumoto, J. Shimada, H. Nagasaka, I. Matsumoto, K. Hashimoto, and H. Sakagami, "Inhibition by Moxa smoke of NO production and iNOS expression in mouse macrophage-like cells raw 264.7," In Vivo, vol. 19, no. 2, pp. 471–474, 2005.
X. Wang, S. Zhou, W. Yao et al., "Effects of moxibustion stimulation on the intensity of infrared radiation of tianshu (ST25) acupoints in rats with ulcerative colitis," Evidence-Based Complementary & Alternative Medicine, vol. 2012, Article ID 704584, 2012.
M. T. Tsou, J. Y. Ho, C. H. Lin, and J. H. Chiu, "Proteomic analysis finds different myocardial protective mechanisms for median nerve stimulation by electroacupuncture and by local somatothermal stimulation," International Journal of Molecular Medicine, vol. 14, no. 4, pp. 553–563, 2004.
Factorial study of moxibustion in treatment of diarrhea-predominant irritable bowel syndrome
Effectiveness of moxibustion treatment as adjunctive therapy in osteoarthritis of the knee: a randomized, double-blinded, placebo-controlled clinical trial
Moxibustion therapy is superior to manual acupuncture in the treatment of perimenopausal insomnia: a randomized controlled trial
Effectiveness of Stimulation of Acupoint KI 1 by Artemisia vulgaris (Moxa) for the Treatment of Essential Hypertension: A Systematic Review of Randomized Controlled Trials
Influence of moxibustion temperatures on blood lipids, endothelin-1, and nitric oxide in hyperlipidemia patients
Differences of acupuncture and moxibustion on heart rate variability in qi-deficiency syndrome:a randomized controlled trial
Moxibustion for treating menopausal hot flashes: a randomized clinical trial
Topic Course: Biometric Coaching
Course Modules
Intro & Energy Creation
(1)
Putting It All Together
(2)
Techniques for Enhanced Movement & Biometrics